Well I couldn't let it go.
It was just bugging me why the thing was so pitiful when it came to it's throwing distance.
So a few days ago I removed the steel that formed the center hub around the auger shaft.
Then made plates to support the center of the paddles and welded them in place.
Now it looks like most of the other Toro SS blowers out there.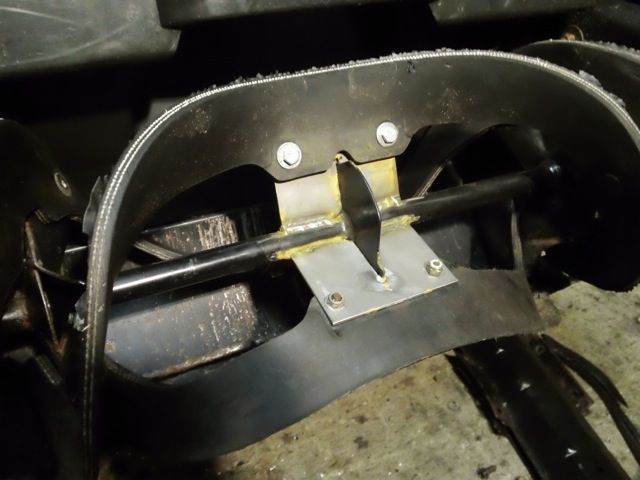 Tried it out, and it really didn't make much if any difference in the distance.
And it had no effect on the engine performance.
So back into the garage we went.
Decided there was only one more thing to modify.
So I removed the stock pulley and replaced it with a stock pulley from another Toro SS.
Most of the pulley's are the same. But I think it may have come off a CCR 2000.
The stock SC pulley is 7 1/2" in diameter.
The replacement one is just a little less than 6" call it 5 7/8"
So a full 1 1/2" smaller.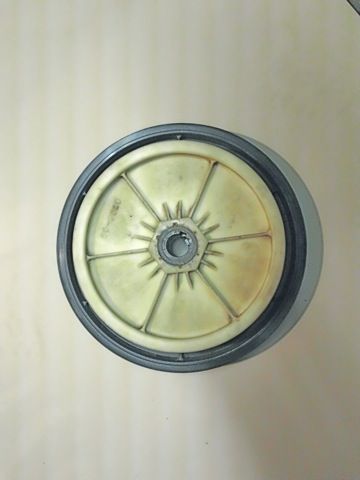 Now the blower is set up just like most other Toros out there and the impeller
will be running at the same RPM as those blowers.
The really good news was that after I measured what new belt length I was going to need.
I found a great and helpful belt supplier on line.
vbeltsupply.com
I gave them the measurements told them what I needed and they said no problem.
$21.00 ($10 for the belt $11 shipping) and four hours later it was on it's way.
I should get it Monday afternoon.  So by Monday night I should know something.
It will be interesting to see how the added auger RPM directly effects the throwing distance.
And how the engine responds.  Removing the center hub steel plates probably dropped off
about 6 or seven pounds.  We'll see!