Hey,
It's a 2002 John Deere 924DE: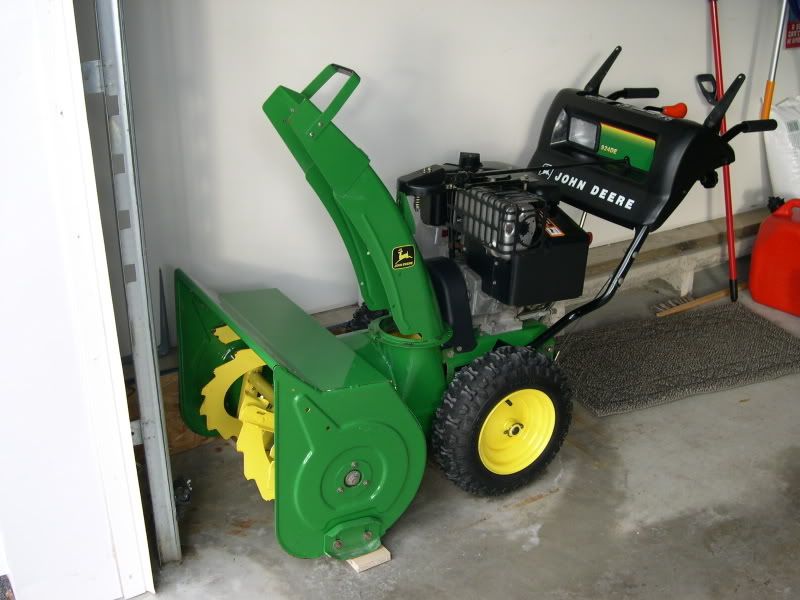 Just got it off Ebay for cheap, only about 10 hours on it.  Set the scraper height, greased the chain, gears, discharge chute, axles, augers, new gas, new oil, and waxed it up!  Now I just have to wait for some snow...
The previous owner of the house left me a Craftsman 5hp/22" cut snowblower.  It was okay, but had issues with the harder/icier snow.  I got tired of shoveling and Santa came to the rescue. 
Now, from what I've read here, this is an Ariens 924DLE.  I'm looking to buy some spare parts for it, but need to find out the equivalent Ariens part number.  Can someone IM or Email me their serial number so I can download the Ariens manual? 
If not, can you tell me the Ariens' part number for the scraper blade, and the belts?  I've got the shoes and shear pins handled.
Thanks and have a Happy New Year!
Kevin "Bring it, Old Man Winter!"